Why you NEED an Inbound Machine™
100% Automated Lead Followup
Save TIME - Stop Chasing Leads
The Result? More Appointments Booked with almost zero effort.
Strategy + Software + Execution = Results
STRATEGY - Do you have a consistent way to bring in new leads and referrals? We will help develop a gameplan to turn your business into a lead machine.
SOFTWARE - Do you have an automated system to sign up leads, deliver a PDF, follow up via text and email and book appointments? The inbound Machine™ software does this for you. After all you don't need more software to learn, you just need more booked appointments.
EXECUTION - If you have a plan, do you consistently execute on the plan? We can help you keep your website updated, blogs published , social media posted, newsletter sent, etc. We're your outsourced partner to get things done.
Strategy + Software + Execution = Results.
Inbound machine's formula for RESULTS.
Follow up Automatically, Work Smarter
If you want to grow your business, you have to start with increasing your conversion rate at each step. The best way to increase your conversion rate is to create an automated plan to make sure that leads and referrals are consistently followed up with. The goal of our automations are to book and keep appointments and to flush out objections to setting an appointment.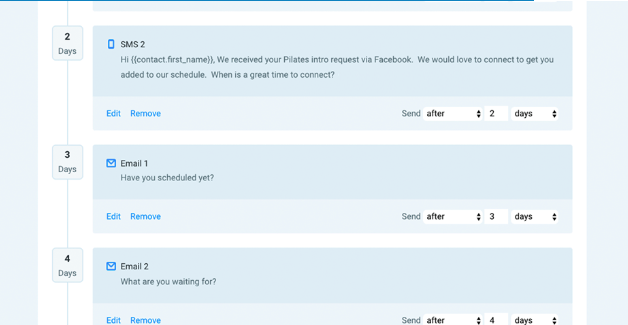 Simplify Communication with a Single Inbox
Inbound Machine™ has the ability to route all messages from text, email and even Facebook Messenger to a single inbox that your whole team can access featuring 2-Way Text, Email & Messenger.  Now you can increase the speed of conversation all in one platform. Available on Desktop (Mobile coming soon)!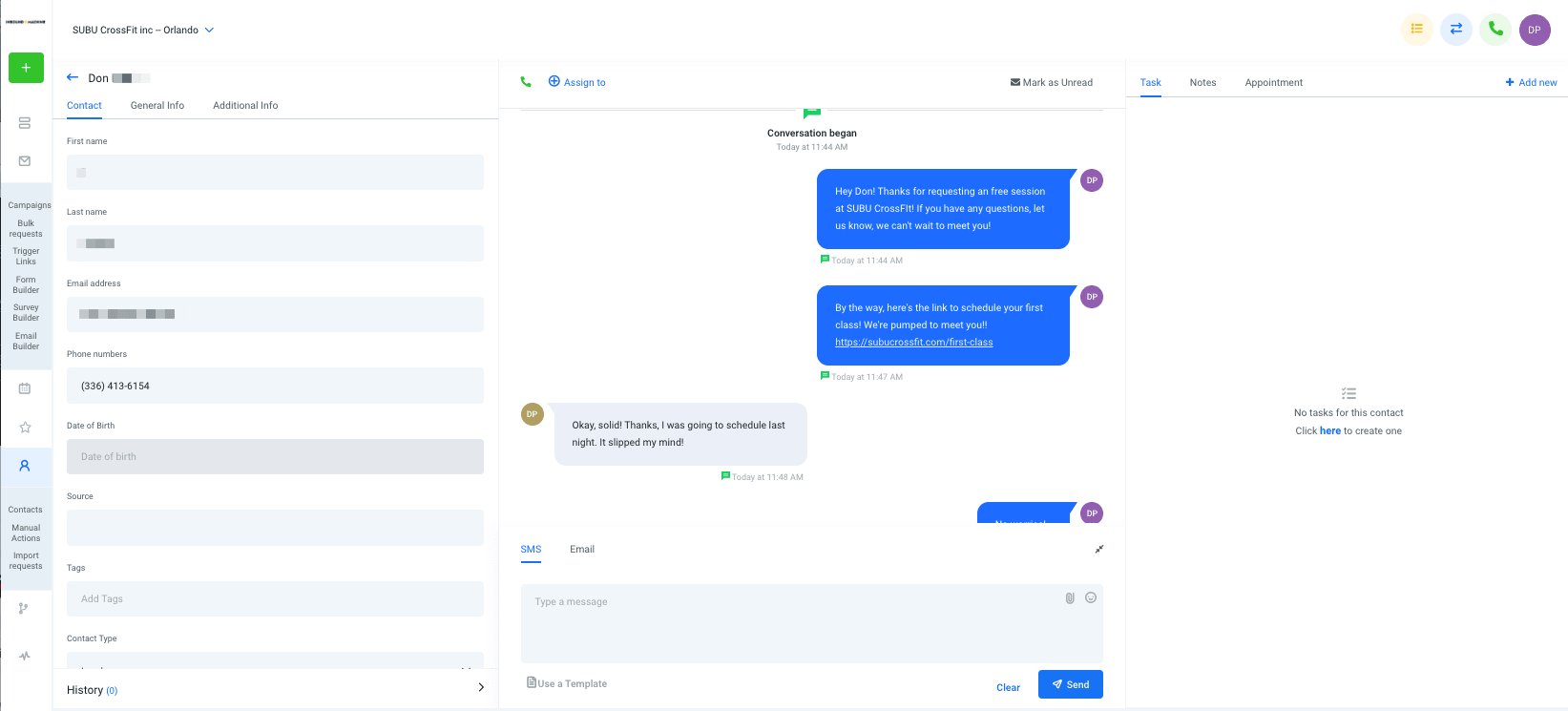 Book, Remind & Reschedule Appointments Automatically
Over the last 4 years, we've found that 80% of our clients struggled with turning a lead into a booked appointment. So, we went on a mission to figure out an easy button to help increase this bottleneck. Our research and testing helped us build what is now Inbound Machine™. We've automated the process from lead to appointment booking and even remind them of their first visit. In fact, the only thing you need to do it mark your appointment as confirmed or as a no show. If they don't show up, our system will follow up with them an attempt to reschedule.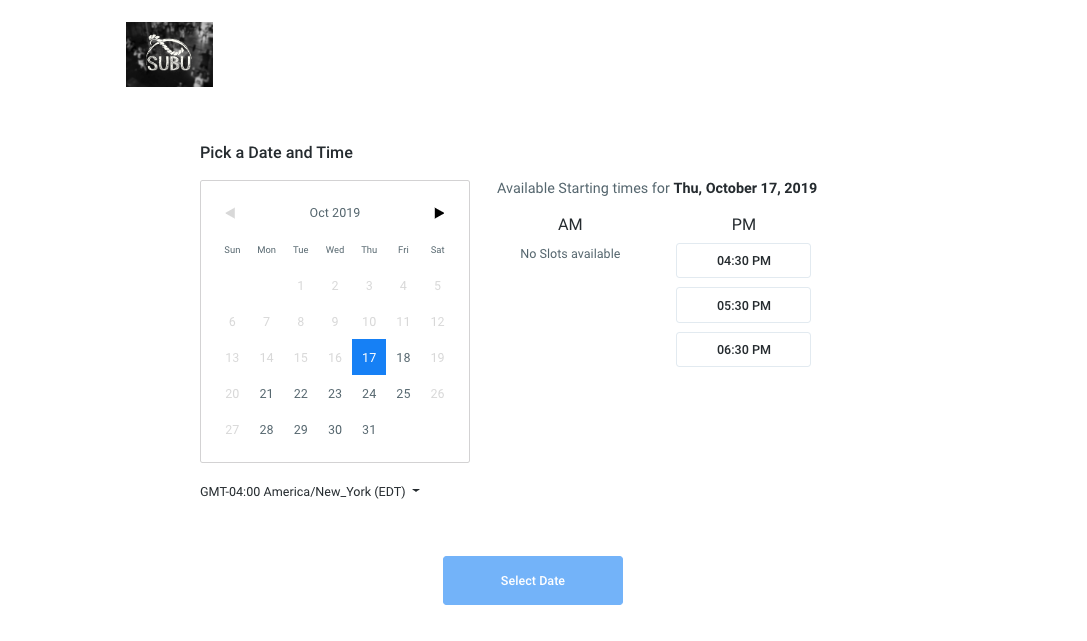 Inbound Machine™ Features
100% Automated Lead/Referral Followup
CRM to Manage and Organize Leads
Automate ALL outbound communication
Integrate with website & social media
Mobile app for on-the-go management of leads (coming soon)
Increase Conversion Rate (Get More Appointments!)
One time Customization + Monthly Service & Software
One time Customization Includes:
Custom Inbound Machine Gameplan™
Conversion Focused Landing page
Custom automated follow up campaign
Custom appointment booking campaign
Integrate Landing page on Website
Facebook ad template
Newsletter template
Inbound Machine™

Who's it for? Smaller budgets, DIY'ers, start ups, businesses that have enough leads, but want to automate follow up process
$299/mo
One time Customization fee $499 (or $999 with full custom setup)
1/2 hour of Marketing Execution (ie - newsletter, campaign updates, automation edits, etc)
Automated Sales Follow up Machine
2 Way Text Messaging (1000 texts/mo)
Custom Landing Page
Automated Email & Text Campaigns
Automated Appointment Scheduling
Consolidated Inbox (SMS, Email, FB Messenger)
Leads Pipeline & CRM
Sales Dashboard
Fully integrate with website
Unlimited Team Members
Unlimited Contacts
Unlimited Emails
Call Tracking & Recording
Zapier Integration (coming November 2019)
iPhone Android App (Coming November 2019)
Private Facebook Business Growth Group
Weekly Business Growth Office Hours
Wordpress Website Hosting via nohackguarantee.com/
BONUS: Database Reactivation Campaign ($799 value)
Inbound Machine™ + Traffic
Who's it for? Businesses that need more leads to grow faster and want to automate their follow process.
$499/mo
Inbound Machine™ package plus
One time Customization fee from $999
Done-for-you Facebook Ads Management
Done-for-you Instagram Ads Management
Weekly Ad Optimization
Lead Cost Optimization
Monthly 1-on-1 Strategy Call
Manage Ad Budget up to $1200
Private Facebook Business Growth Group
One time ad setup & customization fee $500
BONUS: Quarterly Database Reactivation Campaign ($799 value)
Inbound Machine™ Managed Growth
Who's it for? Businesses looking to advertise on Google & Facebook or multi-locations looking for help with advertising or cold prospecting help
$1299/mo
Inbound Machine™ + Traffic package plus
Up to 3 locations managed
Facebook/Instagram + Google ad mgmt
Cold Email prospecting
Weekly Linkedin prospecting (one representative)
Follow up with leads to help book appointments
Manage ad budgets of $1200 - $3500
Bi-weekly strategy call
One time ad setup & customization fee $900
BONUS: Quarterly Database Reactivation Campaign ($799 value)
© Copyright Inbound Machine 2020